Updated: January 21, 2023
Congrats on securing a spot for an interview! At most medical schools this is the last step in gaining admission into the degree. Usually, the previous hurdles such as ATAR/GPA and UCAT/Psychometric Test are not considered after the interview stage. So your perseverance and determination has nearly paid off if you can clear this last stage. In saying that, every other candidate who has received an offer for an interview is now also on equal footing, a spot that you are competing for regardless of their impressive/not-so-impressive exam scores.
So why not maximise every advantage you can take? The opportunity to be interviewed at medical school is a fantastic way to make a great impression. Examiners keep a look out for how a candidate is dressed and your appearance should mirror that of a future health care professional; clean, tidy, professional, and sharp. You want them to focus on your abilities and maintaining a professional attire will ensure this.
Below are some pitfalls you should keep in mind when dressing up for a professional interview.
Hair and Face
It is common to see medical students come to university looking like they just escaped from their residential halls, with hair not groomed and stubble growing all over the place. Most probably this is due to exams lurking around the corner!
However, each and every student on the day of their interview looked professional. You should ask yourself, if you were to meet a very important person, how would you want to look? Here are some helpful tips.
If you do have long hair, tie it back into a ponytail.
Spiky hair is not recommended, try and get a professional combover.
Trim your stubble so it looks neat and tidy.
Clean shave if you prefer and make sure you moisturise afterwards.
Make sure to rinse your mouth prior to your interview.
It is your best bet to also take off any distracting/large jewellery.
Business Shirt and Tie
The colour of your business shirt and tie can say a lot about you. It is wise if you pick traditional colours with no excessive designs printed on the shirt or tie. For my interview I wore a white business shirt with a dark navy blue tie which looked complementary.
Make sure the colour of your shirt is not too extravagant.
Make sure to tuck your shirt in.
Do up your buttons as well as cuffs.
General advice when picking long sleeve business shirts should be to make sure it fits your shoulders comfortably and the cuff lies on your wrist. The last nightmare you want is to be feeling uncomfortable during stages of your interview. Remember to also wear a anti-sweat shirt below if you tend to sweat a lot!
Make sure you know how to tie a tie (look on YouTube). The colour should complement the colour of your shirt and match your suit. You do not need to wear a tie clip but that is a personal preference up to you.
Suit
Try and purchase a suit which suits you (see what I did there). What I really mean by that is get a suit which tailored and fits, I see too many candidates wearing oversized suits. Colours which look professional are mostly navy blue, black and grey.
When wearing the jacket, you don't need to have the buttons on. On the Gold Coast, you don't need a jacket as the temperature is hot and humid. So plan ahead.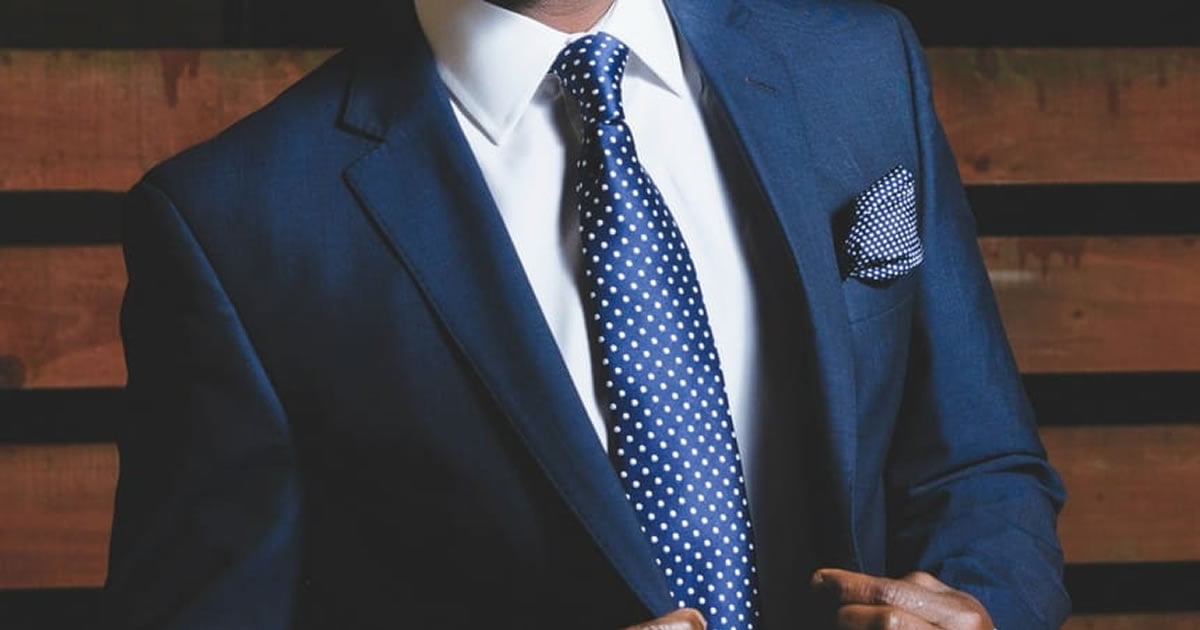 Pants
You should generally try and wear a pant which matches your suit jacket. Don't wear jeans, chinos or stretches. Your pants should reach somewhere around your heal of the foot and covering your socks. They should not be looking like they are being dragged across the floor.
Shoes and Socks
You are trying to go for the polished, clean and shiny look. Make sure the night before your interview, your shoes are polished as generally on the morning, everything is rushed and some tasks are forgotten and only remembered when you are sitting in the waiting lounge of the School of Medicine building!
If you like to dress crazily then perhaps socks is your only option! I have heard some even have lucky socks!
Perfume/Parfum/Toilette/Cologne
So many variations in fragrances which release intense long lasting smells! Try and keep these to a minimum. You will be in a confined room with only air conditioning and the last thing you want is overbearing smell like the latest Dior fragrance you drenched yourself in! Not to mention, the examiners may also get a headache after listening all day to candidates and the they definitely don't want another strong smell in their presence. So take it easy on the sprays.
Conclusion
All in all, appearance can go a long way in an interview. From first impressions when you walk in, when you shake hands and all throughout your allotted time, examiners are always noticing your posture, the way you speak and how you act. The most important thing is to rock your outfit! Because if you are not comfortable looking and wearing professional attire, your confidence will be reflected poorly. So make sure to smile and focus on what you prepared!
Good Luck!